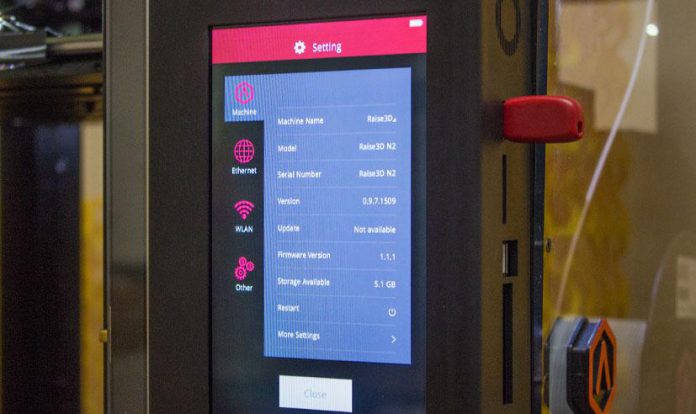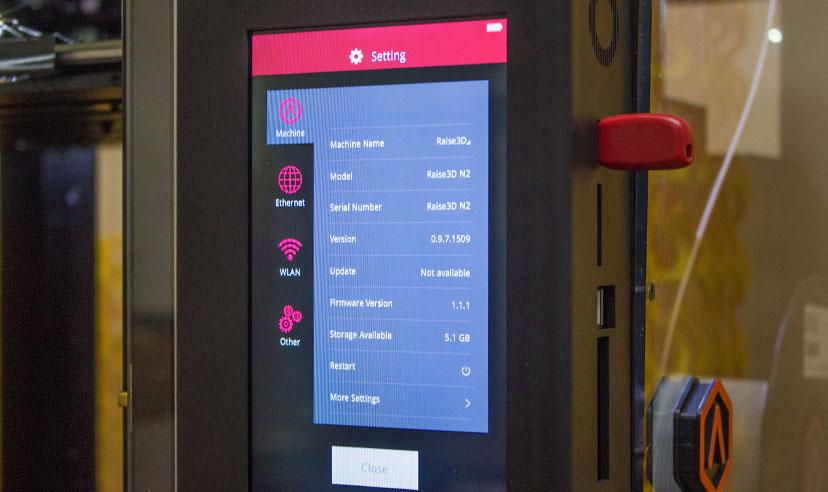 3D printer
Ships from
Type
Print area
Assembly
Price
Raise3D N2 Plus
USA
FFF / FDM

305 x 305 x 610 mm
12.0 x 12.0 x 24.0 inches

Fully assembled
$3,899.00
3D printer
Ships from
Type
Print area
Assembly
Price
Raise3D N2 Dual
USA
FFF / FDM

305 x 305 x 305 mm
12.0 x 12.0 x 12.0 inches

Fully assembled
$2,999.00
How to update Raise Touch v0.9.7
Download and put the file "updater_0_9_7_1509.raisepack" at root directory of a FAT32-formatted USB 2.0 Flash Drive or SD card. (Do not modify the file name) Then reboot the machine to apply the lastest update.
Touchscreen firmware upgrade, version 0.9.7, is now available on Raise3D website. This recent update on the Raise Touch firmware includes a list of highly-requested updates that provide increased control for the user. Features such as: lower temps, local storage exporting, and SSH password security, are just a few ways we strive to keep improving.
Available for free download : Raise3d.com/pages/download
Mirror link : Printer3D.One/updater_0_9_7_1509.raisepack 
If firmware upgrade fail, wait, proccess will continue …
Raise Touch Version 0.9.7 Release Notes
January 16, 2018
Lower Printing Temperature Available
User-defined Screen Lock Timeout
Empty Password for Screen Lock
SSH Password Security for Privacy and Security
Backup Credential File
Export Local Storage
Check Storage Space before Operation
User-defined Jerk
User-defined Acceleration
Save More Records for Serial Port Log
Fixed the bug of temperature not updating in time
Pause Reason Prompt
Raise Touch All Versions
Important Notes
Please put the version you need into USB storage. We recommend put one version each time in case of confusion.
After complete the update, you can check the version number under Settings -> Machine tab.
After rollback the previous version, the settings added in higher versions won't be saved.
Version 0.9.2 – June 14, 2017
Version 0.9.0 – March 29, 2017
Version 0.8.0 – November 21, 2016
Version 0.7.2 – August 19, 2016