Presentation form BondTech
This new compact, lightweight extruder upgrade for Raise3D printers will solve your feeding problems, improves surface quality and make it possible to print with faster speeds with sustained quality.
This product uses lightweight Nema17 Pancake steppermotors combined with a 3:1 internal gearing ratio and our proven DualDrive gears.
The body parts are manufactured with SLS printing in high strength ployamide (nylon).
Drivegears are precision cnc-machined in hardened steel for maximum performance and lifetime.
This upgrade fits both the Revision 1 and Revision 2 version of the printhead.
Installation is done in about 20 minutes.
Original extruder setup on Raise3D is 890g for dual setup this new upgrade is 425g with the included motors and it affects the performance a lot.
The extruder is euipped with 2 pushfit connectors for 4 mm guide tube that will let you connect the existing guide tubes to the extruder. Tubes are not included.
Plug & Play solution, no need to cut and solder wires.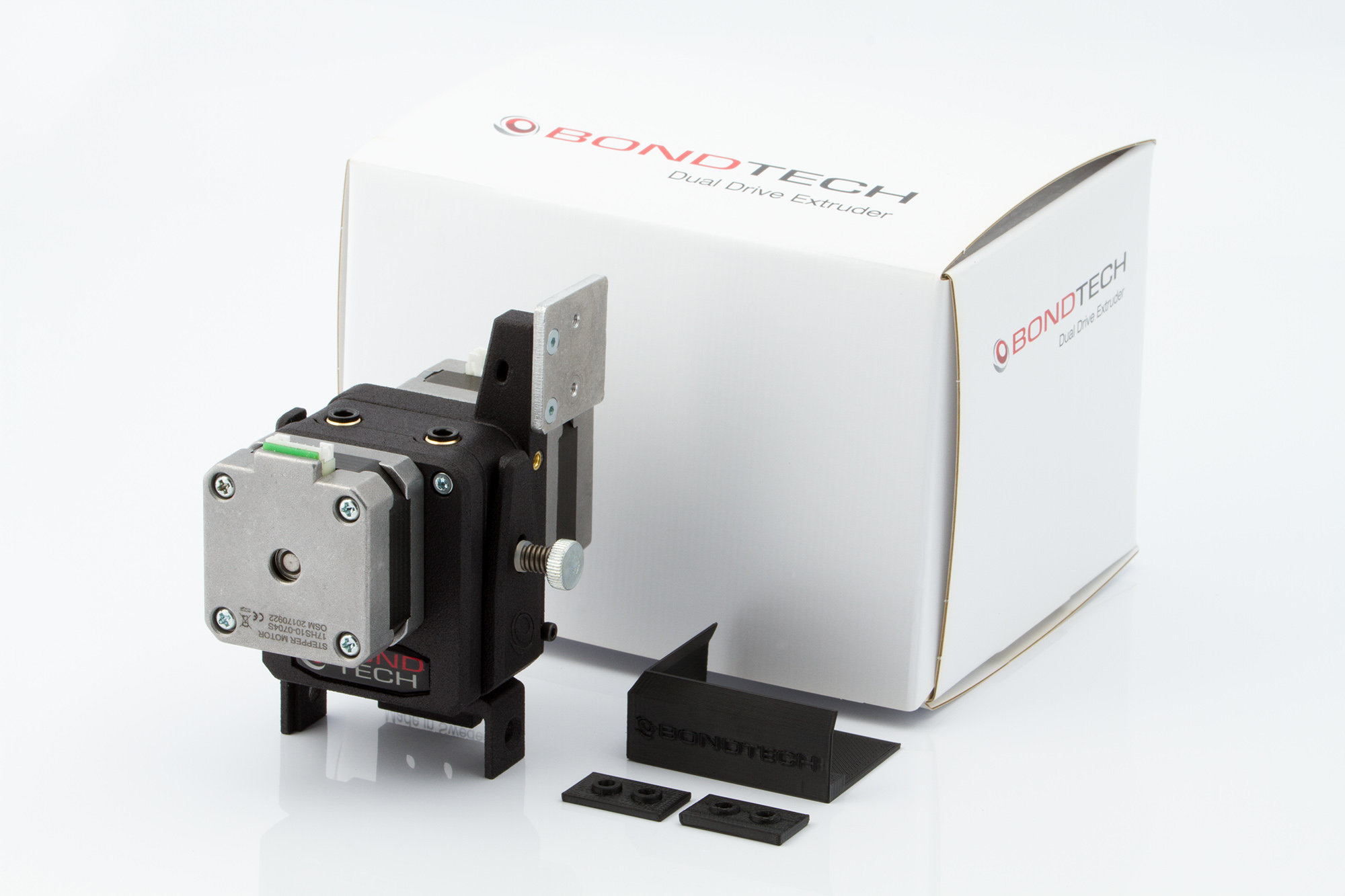 Kit contains everything you need to rebuild your printer.
1 x DualDirect extruder with motors
1 x Breakout board cover
Weight: 425g
E-step value: 415
Current for motor: 0.7A (Vref setting = 0.5V)
Use newest version for Touch panel (0.9.7) to set E-steps value directly on the printer. You can download the new software here: https://www.printer3d.one/en/raise3d-touchscreen-firmware-upgrade-raise-touch-version-0-9-7-is-now-available/
IMPORTANT!!
It has come to our knowledge that if the ribbon cable to the break-out board gets unplugged when the printer is turned on, thermal runway might happen, make sure that the ribbon cable is securly held in place with hotmelt or a zip tie.