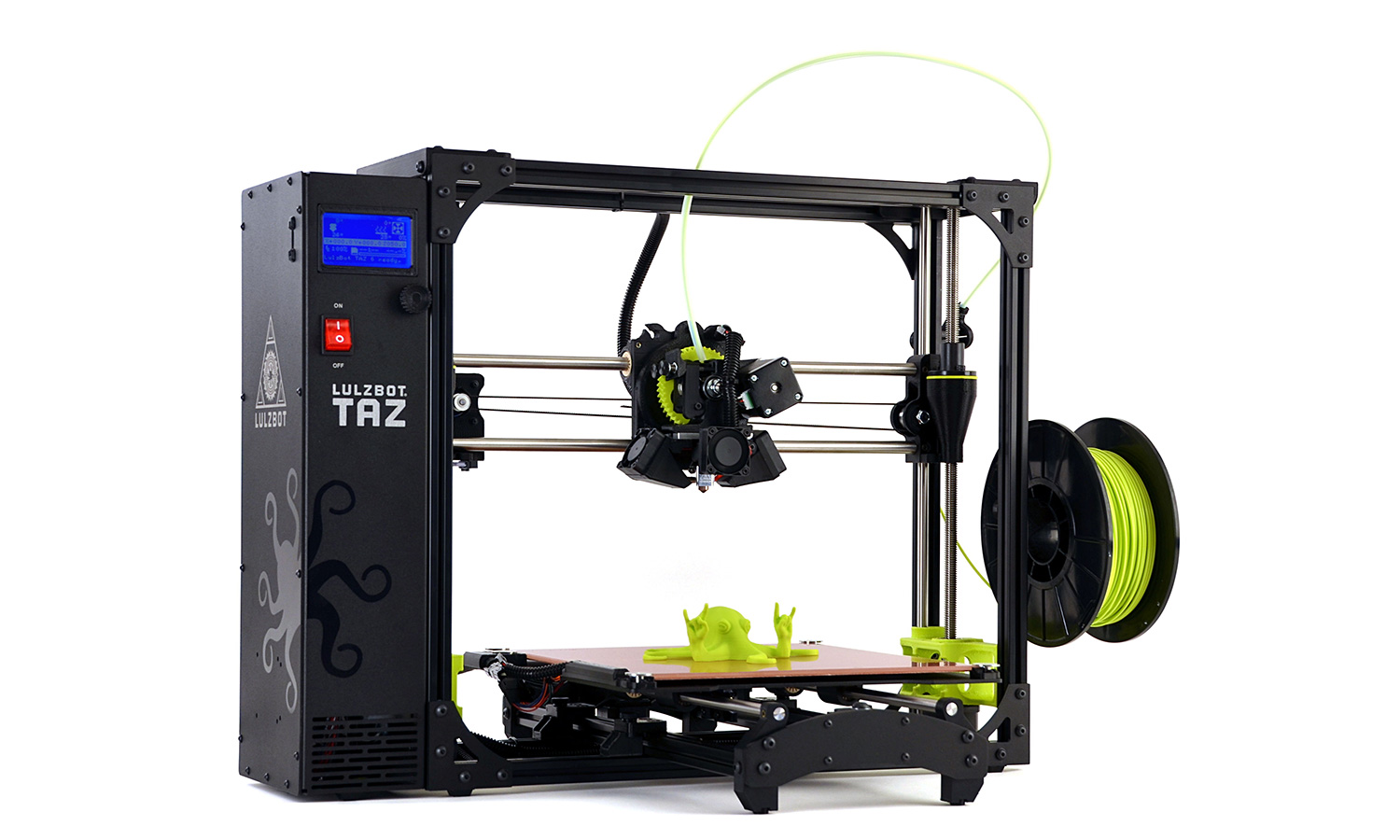 3D printer
Ships from
Type
Print area
Assembly
Price
LulzBot TAZ 6 3D Printer
USA
FFF / FDM

Self-leveling, self-cleaning, tetherless printing
Modular tool head carriage
280 mm x 280 mm x 250 mm (11.02 in x 11.02 in x 9.8 in)

Fully assembled
$2,500.00
LulzBot TAZ 6 score 9/10 !

Product features
Self-leveling, self-cleaning, tetherless printing, and an integrated power supply make powerful 3D printing easy
A large build volume of 280 mm x 280 mm x 250 mm (11.02 in x 11.02 in x 9.8 in) enables large prints, or many small prints at once
Maximum temperatures of 300°C (572°F) for the hot end and 120°C (248°F) open a world of material possibilities
Modular tool head carriage design allows plug-and-play with different print heads for growing selection of 3D printing filament materials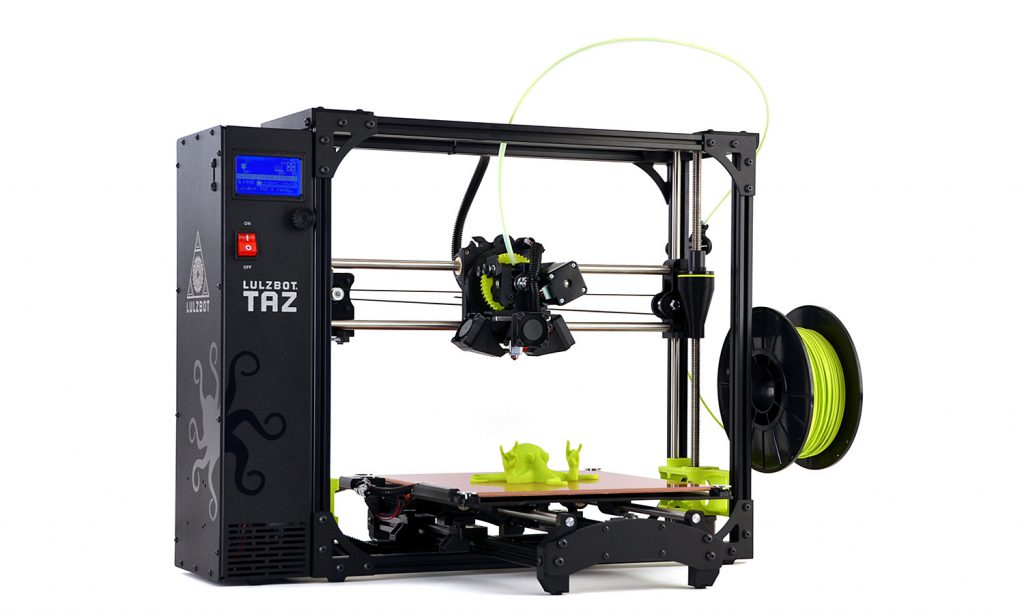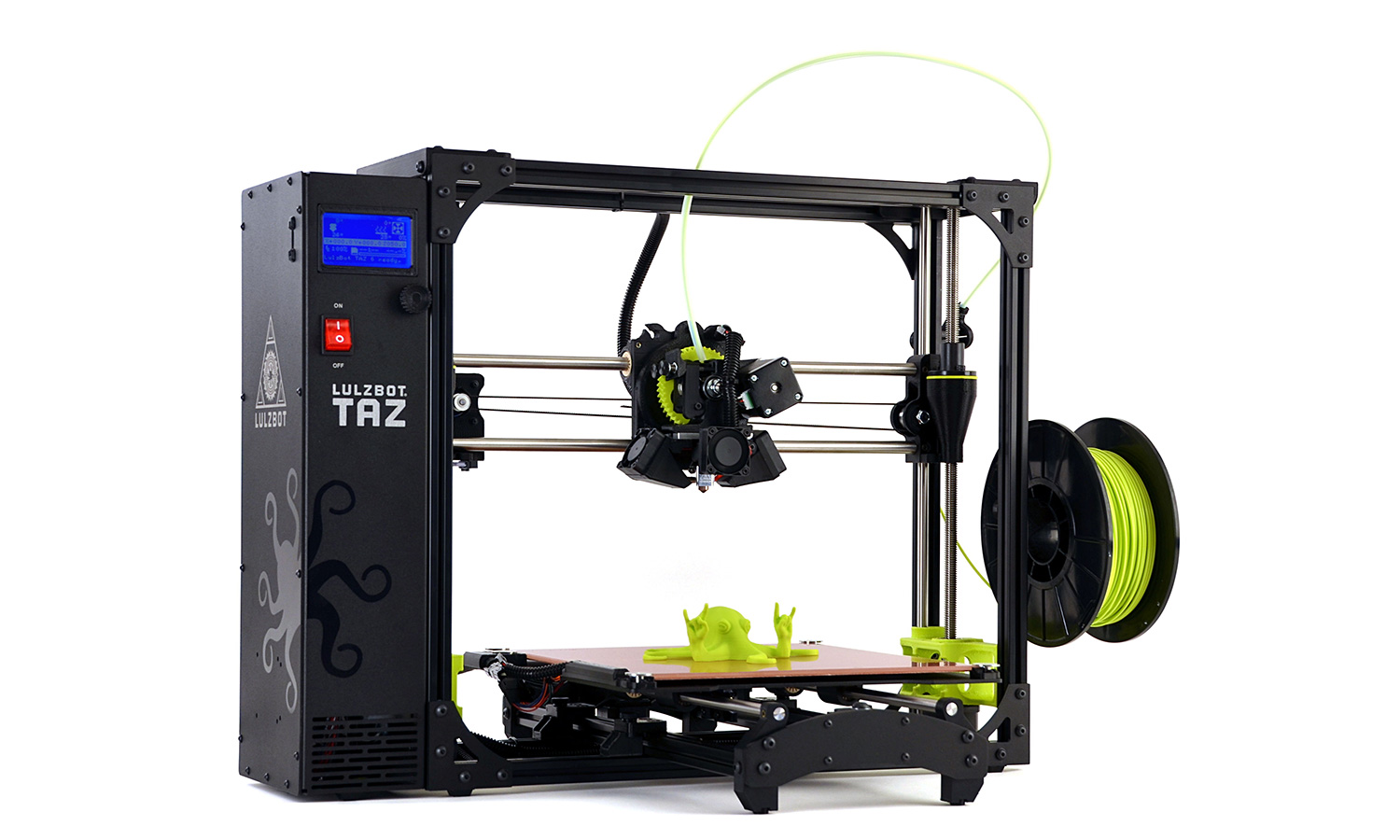 Self-Cleaning, Self-Leveling
The LulzBot TAZ 6 3D printer features proven self-cleaning, self-leveling technology. Get a clean start to each new print job and never worry about leveling your print bed again.
Big Printer, Huge Possibilities
The LulzBot TAZ 6 has one of the largest build volumes of any desktop 3D printer. So whether you need one big part, or lots of small ones, the LulzBot TAZ 6 has capacity to spare.
Tested, Proven
At the LulzBot factory in Loveland, Colorado, USA more than 140 LulzBot 3D printers run 24-hours-a-day producing components used to build more 3D printers. Reliability is a critical feature.
Anatomy of a Workhorse
Advanced Tool Head
Features a proven extruder, hot end capable of reaching 300-degrees Celsius, and dual part cooling fans. Modular design allows easy upgrades to flexible or dual material printing.
Heated Print Bed
The heated PEI print surface ensures your parts stay in place while printing and are easily removed when cool.
Quality Built In
Every component of the LulzBot TAZ 6 was selected for a long life of trouble free operation. From the aluminum frame to the power supply, the TAZ 6 is built to last.
Cura LulzBot Edition Software
Cura LulzBot Edition software makes it easy to load your model files and slice them for printing. Best of all, it's free software, meaning you will never pay for upgrades and the source code is available to all.
Easy to use with hundreds of Quick Print Profiles built in for LulzBot 3D Printers

Easy access to advanced options for advanced users

Free Software with no limit on installations

Works with GNU/Linux, Windows, and Mac

Compatible with STL and OBJ model files
More than 30 supported filament materials:
PLA

ABS

HIPS

Nylon Copolymers

Copolyesters (nGen, INOVA-1800, n-vent)

Wood, Metal, and Stone PLA composites

Polycarbonate

PVA

New material profiles added frequently
You can read complet review here : http://www.tomsguide.com/us/lulzbot-taz-6-3d-printer,review-3639.html