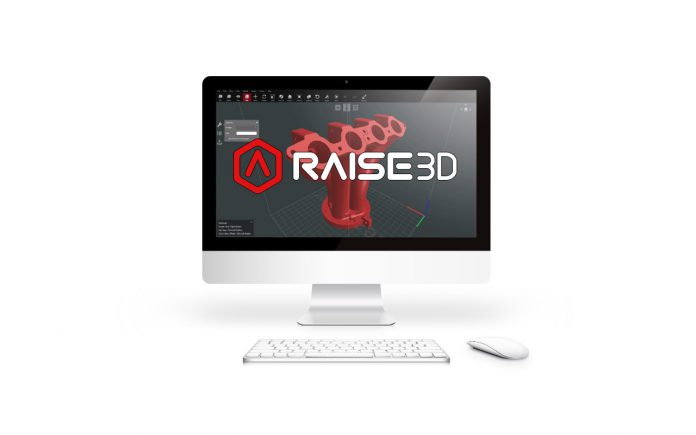 About ideaMaker Software
Prepare files for printing with ideaMaker; Raise3D's unique slicing software. It's user friendly interface can prepare .STL, .OBJ and .3MF files in as little as 4 clicks, while it's powerful settings provide limitless customization for advanced users. Designed specifically for Raise3D printers, slicing with ideaMaker is fast, efficient, and completely free.
What's new ?
Corrected extrusion width labeling.
Standard extrusion width is now set at 0.4.  (Previously 0.5)

Improved Slicing Algorithm

Improved slicing templates PLA, ABS, PETG, PC, and PVA
MORE INFO FOR IDEAMAKER V3.3
Release Notes – ChangeLog
Version 3.3.0.2343 – Oct 31, 2018
Add slicing templates for Raise3D PC filament in N Series printer.
Fixed issue that the target temperature is not handled correctly for heating inactive extruder in advance.
Version 3.3.0.2341 – Oct 29, 2018
Added option to print shells in optimal order to reduce travel moves.
Added seam hiding options to place the start point on the corner.
Added option to set the firmware type of printers.
Added option to omit outputting RaiseTouch-specified gcodes for third-party printers and you can specify other gcodes to overwrite default commands.
Added support for viewing and exporting timelapse of completed print task in Dashboard under Remote Connection (RaiseTouch 1.0.0 or newer is required).
Added the camera shot button in the camera view under Remote Connection.
Fixed Wipe Wall generated incorrectly across different setting groups issue.
Fixed the issue that the retract incorrectly with Avoid Retraction Inside Models and Avoid Traveling Through Holes both enabled.