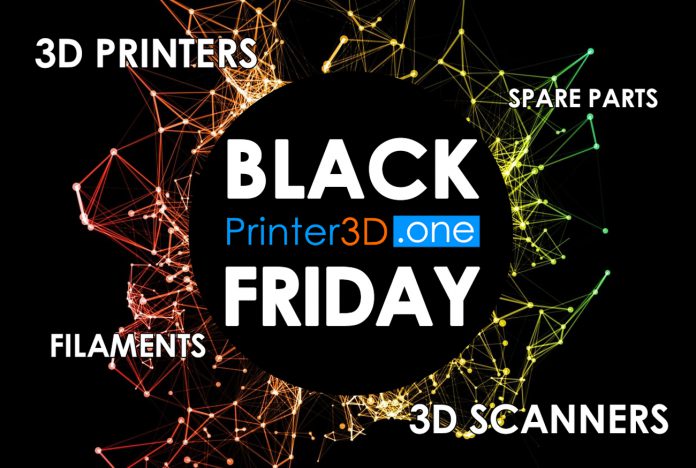 La plupart d'entre vous savent déjà quels produits suivre et acheter pour le Black Friday, alors nosu avons décidé de sélectionner que les meilleurs offres du moment ! Comme toujours certaines offres ne durent que quelques heures en quantité limitées, alors soyez rapide et actualiser régulièrement cet page !
Nous suivons pour vous 4 catégories de produits :
Imprimants 3D
Scanners 3D
Filaments 3D
Pièces détachées et Outils
Promos en Europe :
Imprimantes 3D :
Filaments 3D :
20% de réduction sur tous les filaments 3D + livraison gratuite dès 100 € sur la boutique 3D Prima (vendeur sérieux et non affilié)
PRIX A SUIVRE POUR LE 23 NOVEMBRE 2018 SUR ALIEXPRESS + LIVRAISON GRATUITE
Scanner 3D :
World Deals :
3D printers :
FOLLOW THESE PRINTERS ON ALIEXPRESS (SALE STARTS NOVEMBER 23 !) + FREE SHIPPING TO USA
3D scanners :
SHINING 3D releases EinScan Pro 2X & 2X this month, now all others Einscan products change theirs prices…
For Now check prices on the best places :
Stay tuned, Deals starts November 23rd !