Hi everyone,
I finally received the full all metal hotend with slotted cooling block for duplicator 6 kit ordered directly from Micro-Swiss with all nozzles 0.2mm, 0.3mm, 0.4mm, 0.5mm, 0.6mm, 0.8mm and 1.00mm
Check the price of all Metal Hotend with SLOTTED Cooling Block for Duplicator 6 and Monoprice Maker Ultimate
—
Presentation by Micro Swiss
This is Micro Swiss All Metal Hotend kit for Wanhao Duplicator 6 with the following improvements:
Slotted Clamping system
No set screw to ding and damage thermal tube
Significantly better heat transfer (this is a big one!!!)
Easier disassemble and adjustments
Precise control on bore diameter
 Fits:
WANHAO Duplicator 6
Monoprice Maker Ultimate 3D Printer
Micro Swiss All Metal Hotend Kit Features
This upgrade includes a modified thermal barrier tube and modified nozzle with modified cooling block. Thermal barrier tube is made from 2 different materials. The lower thermal break is made from stainless steel, and the colder upper part is made from aluminum. Stainless steel was used for thermal break because it offers low thermal conductivity, and aluminum was used for the upper portion because it has a lot better thermal conductivity, to carry away any heat from the filament. All metal hotend will let you print at much higher temperature than possible with original PTFE lined one. Another benefit of an all metal hotend design is more consistent melt chamber control. During slow extrusion rate, in PTFE lined hotend, transition zone from solid to molten plastic tends to creep upward creating more stringy prints. With all metal design a transition zone is always constant, being located right at the heat break. With fast extrusion rate, PTFE tube doesn't have enough thermal conductivity to properly melt all the plastic coming out. On original extruders that limitation happens around 60 mm/s, depending on nozzle size. All metal hotend solves this problem, plastic is surrounded by thermally conductive nozzle throughout its length.
—
TUTORIAL FOR INSTALLING MICRO SWISS ALL METAL HOTEND


Micro Swiss All Metal Hotend with SLOTTED Cooling Block for Duplicator 6
Online version of Micro Swiss PDF tutorial
Step by Step Installation Instructions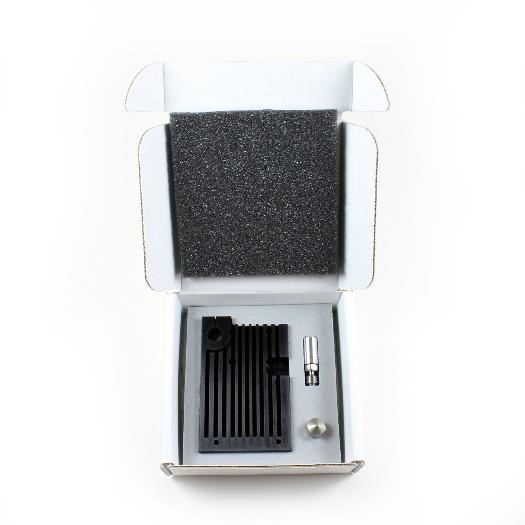 Included in the kit:
Slotted Cooling Block
Thermal Barrier Tube
Plated nozzle for Micro Swiss
All metal Hotend Kit
3/32 Allen Key
Tools Needed: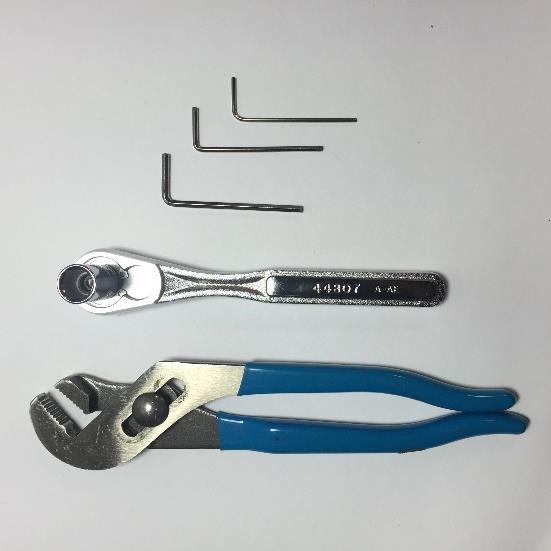 Small adjustable pliers or wrench
9mm socket
1.5mm Allen Key
2.0mm Allen Key
2.5mm Allen Key
3/32 Allen Key (included with kit)
1. Lower the build plate to have enough clearance for disassembly.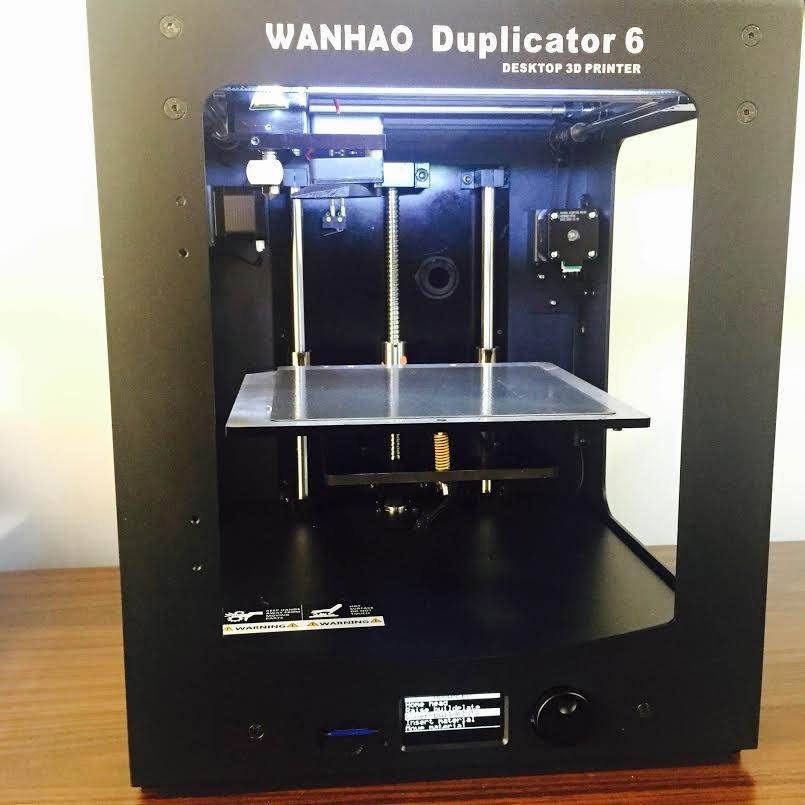 2. Remove Cooling Fan and Duct.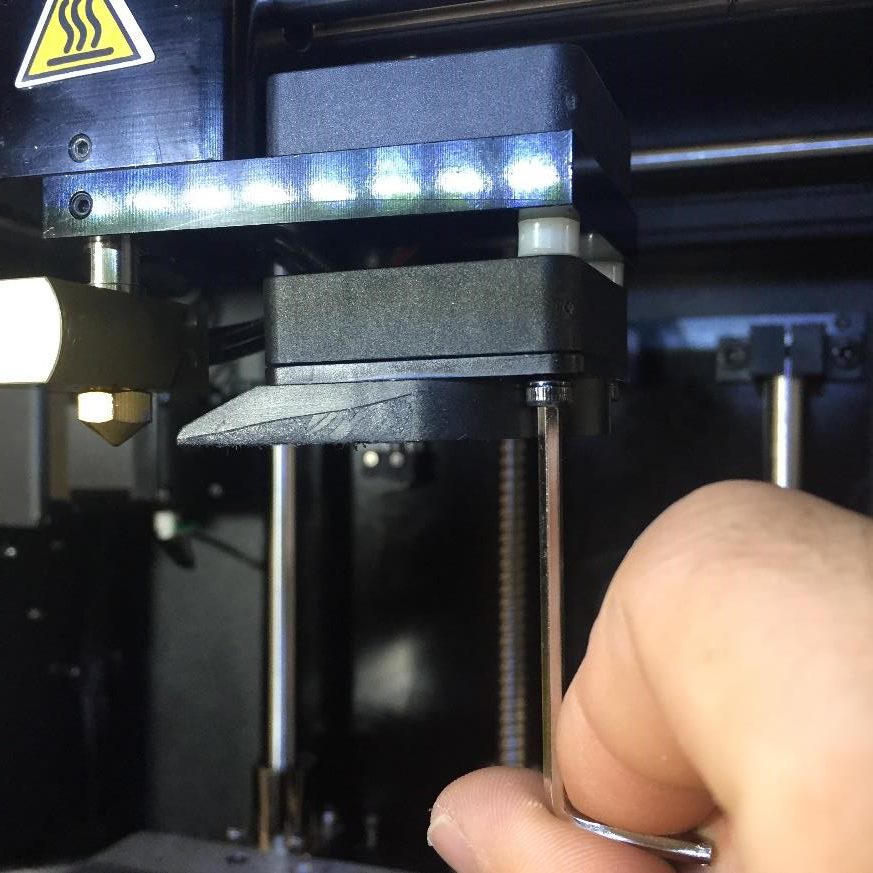 3. Preheat the extruder to 230C.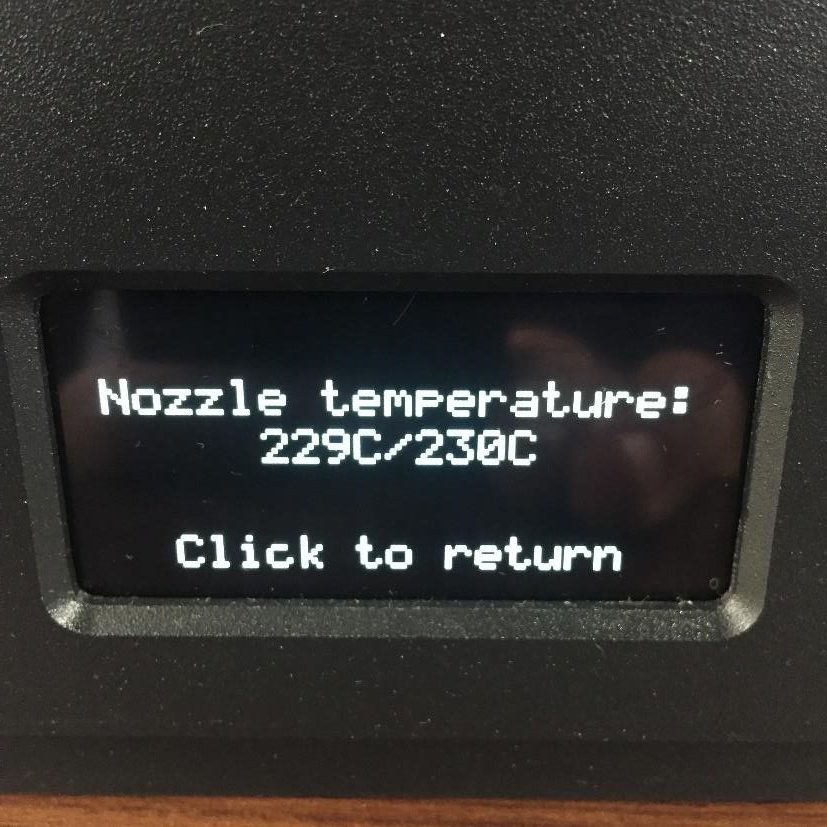 4. Remove original nozzle while supporting heater block with adjustable pliers /wrench. Be very careful,
nozzle is extremely hot. Use 9mm socket for the nozzle.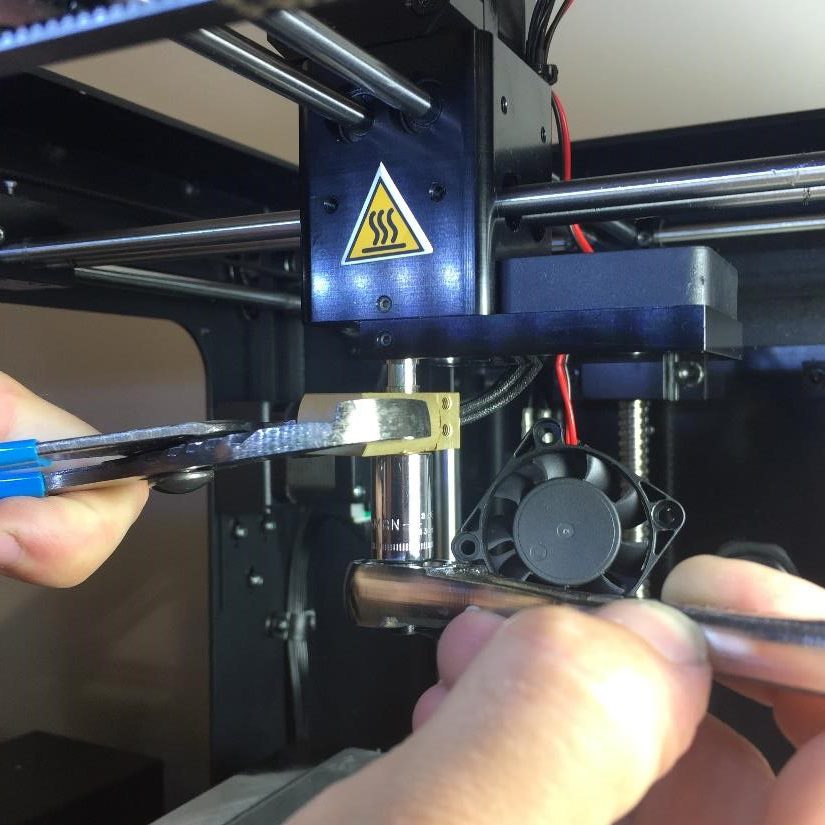 5. Shut the power off. Let the machine and nozzle cool down before proceeding
6. Remove top cooling fan. (Mark it with identification label because top and bottom fans can be mixed
up when assembling back)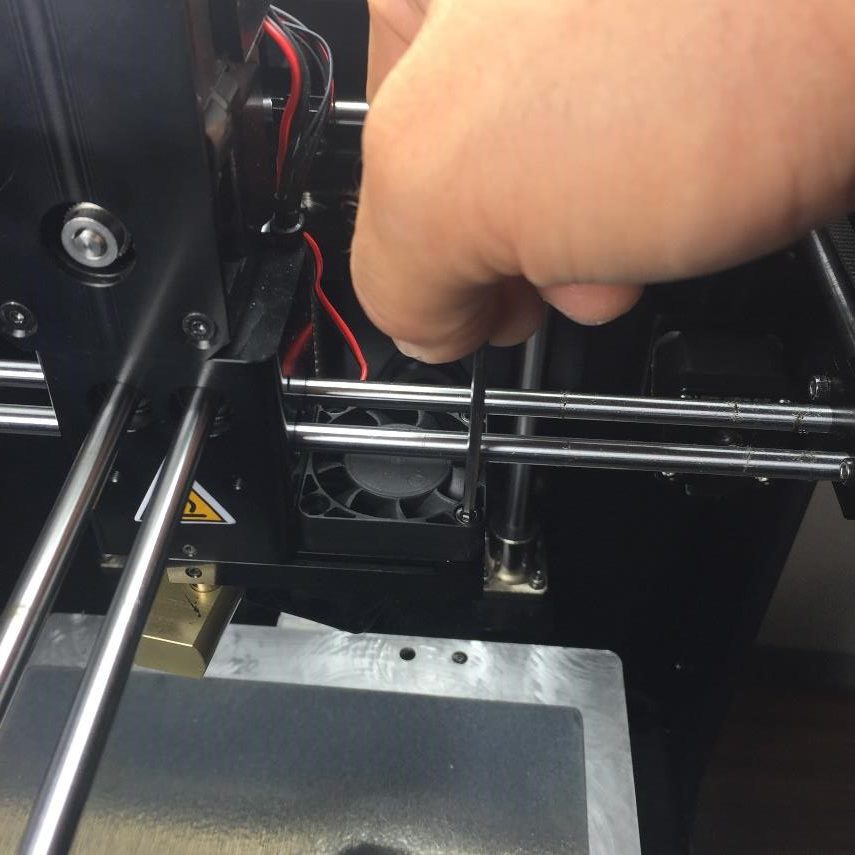 7. Loosen both set screws holding thermal tube. Use 1.5mm Allen key.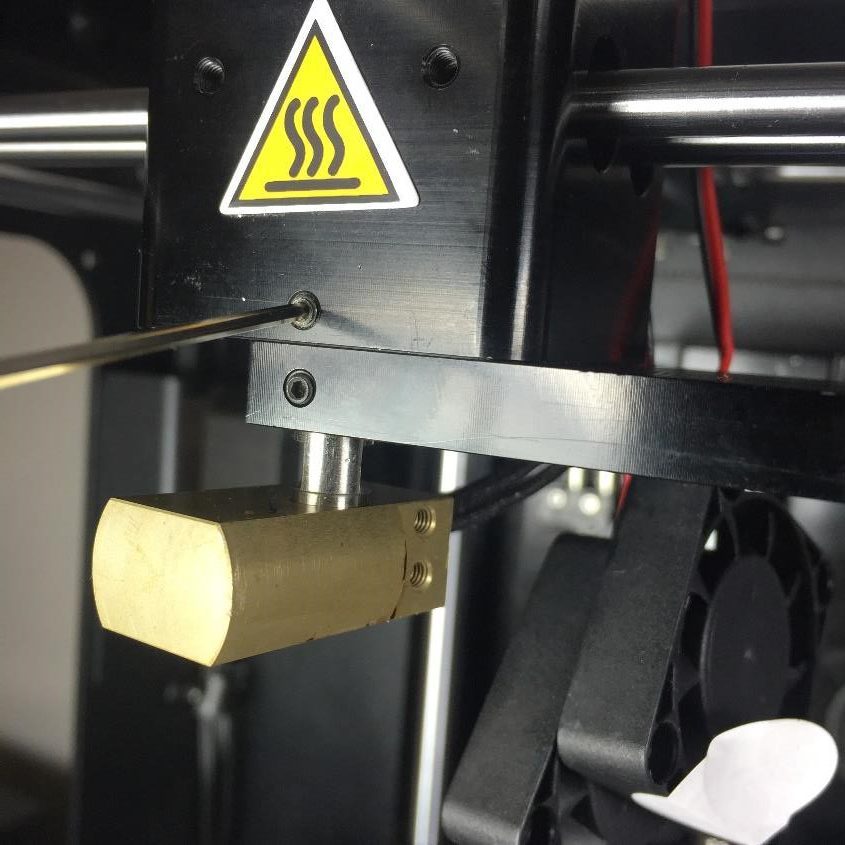 8. Remove hotend from the cooling block.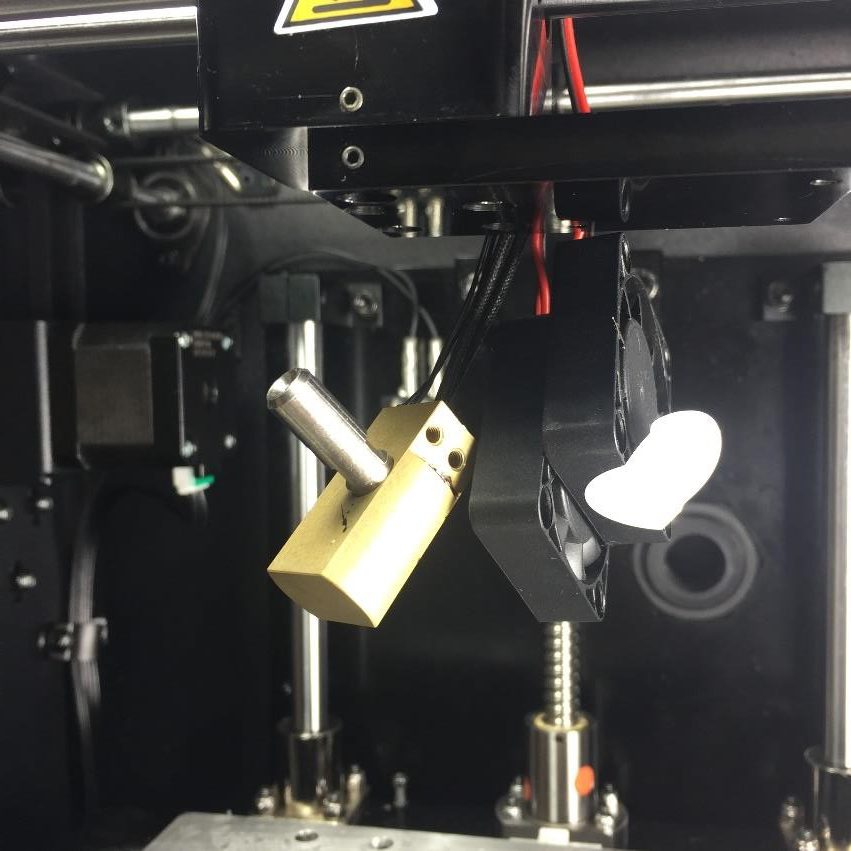 9. Remove thermal tube out of the heater block.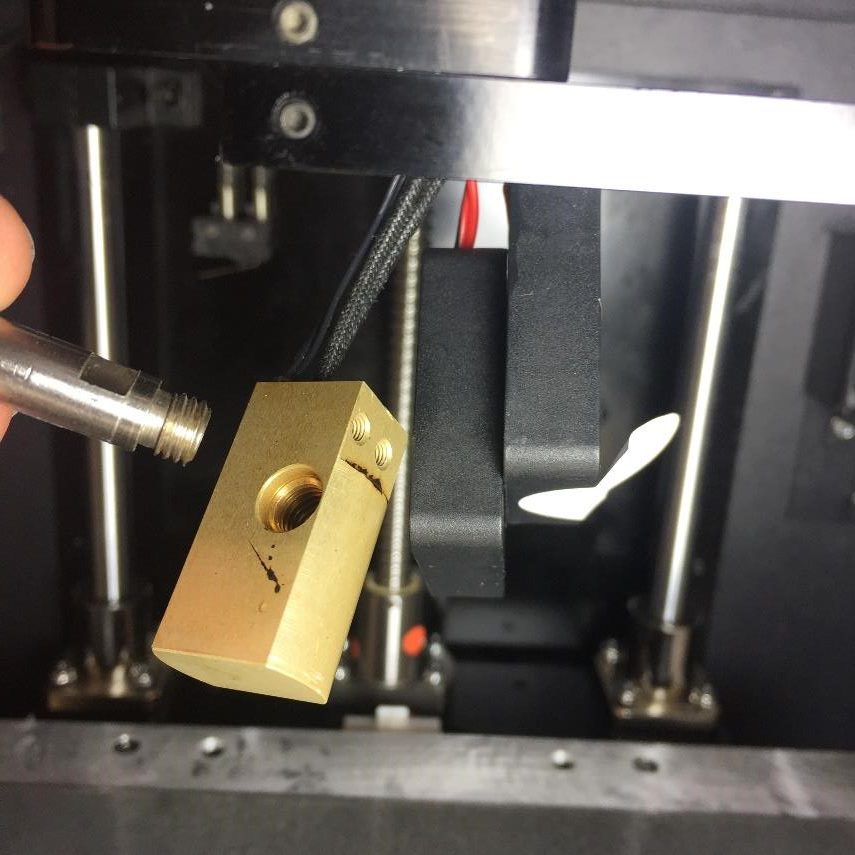 10. Remove cooling block using 2.0mm Allen Key.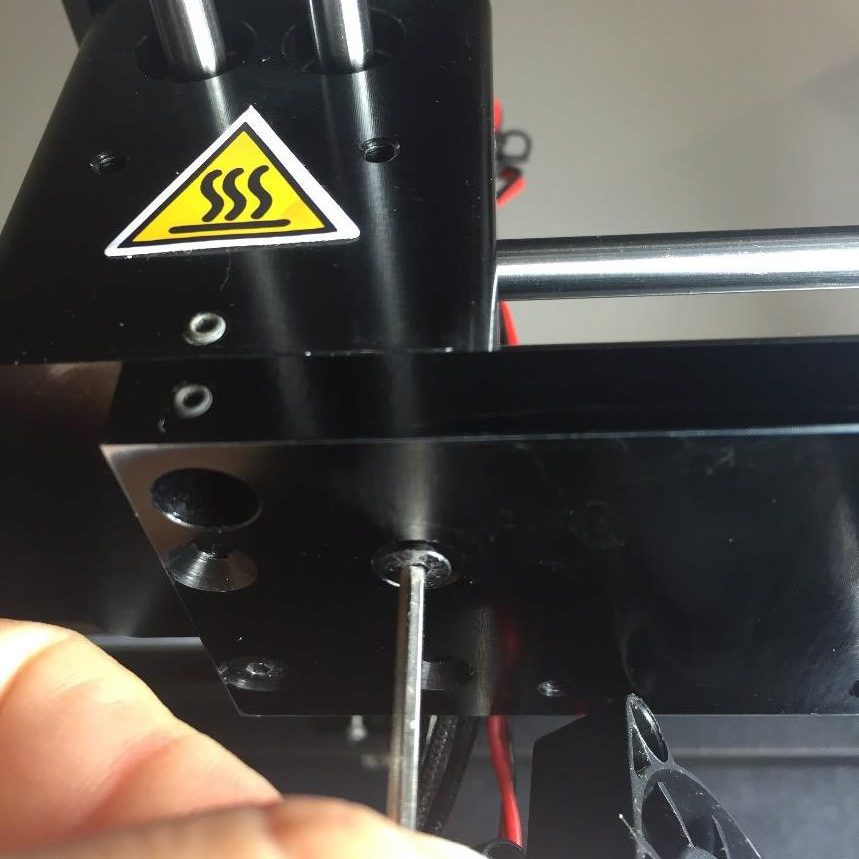 11. Before installing new Slotted Cooling block, insert All Metal thermal tube and lightly tighten in with the top set screw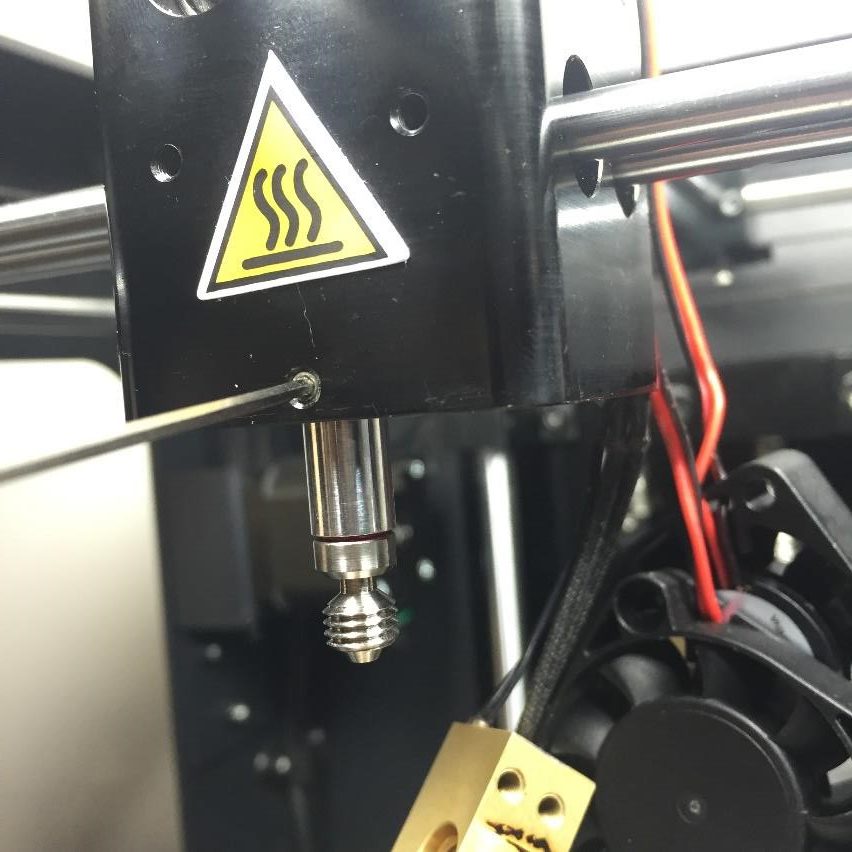 12. Slide Slotted Cooling block over the thermal tube and bolt it down.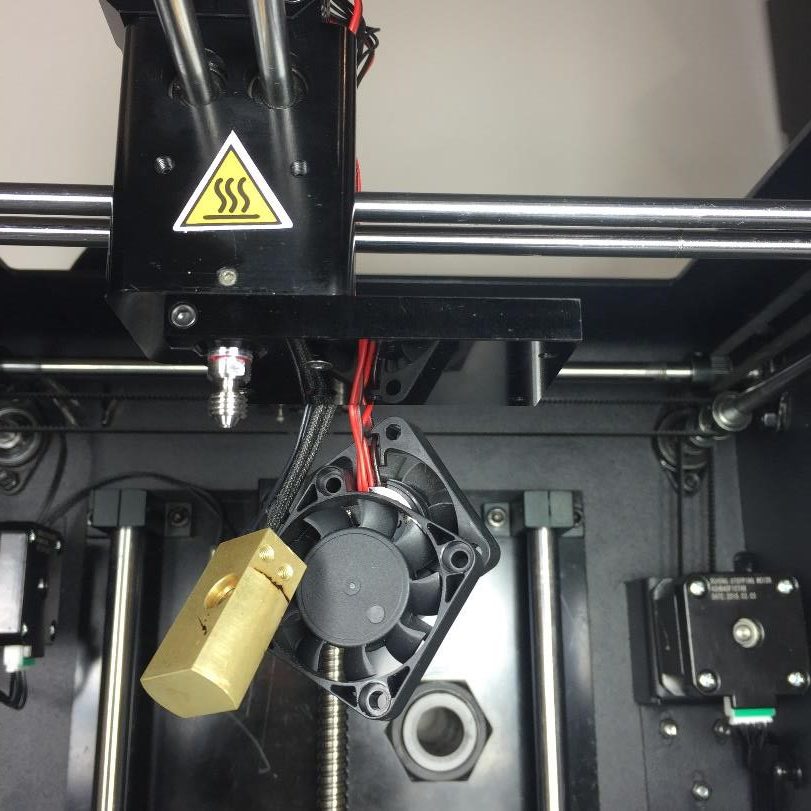 13. Loosen top set screw and remove All Metal thermal tube.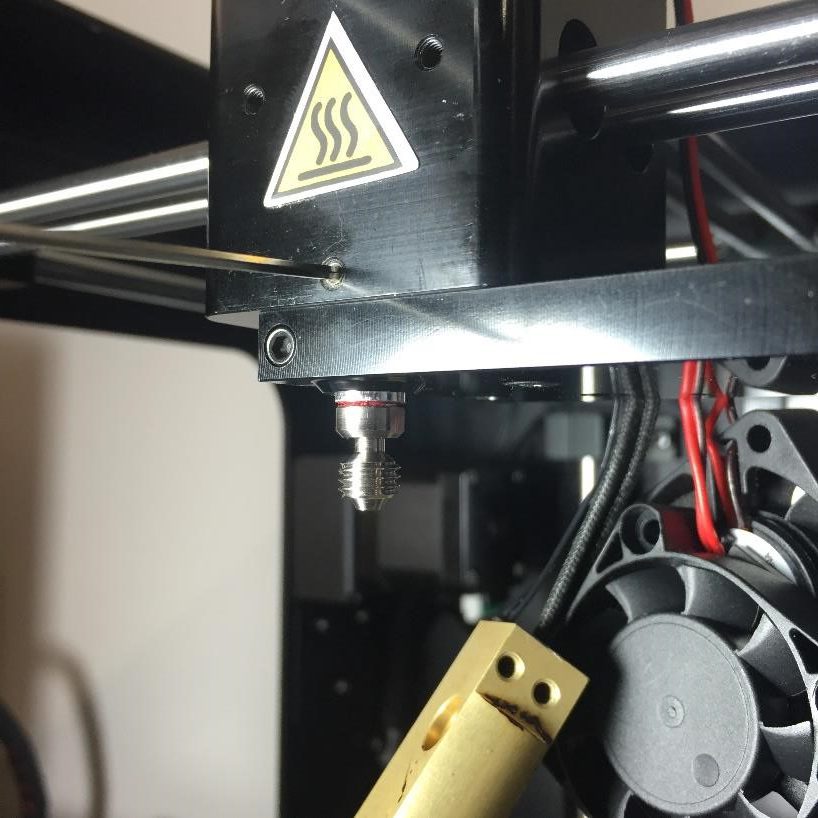 14. Install Micro Swiss Allmetal Hotend Nozzle. Screw it in all the way in, until it bottoms out, then back it off ¼ of a turn.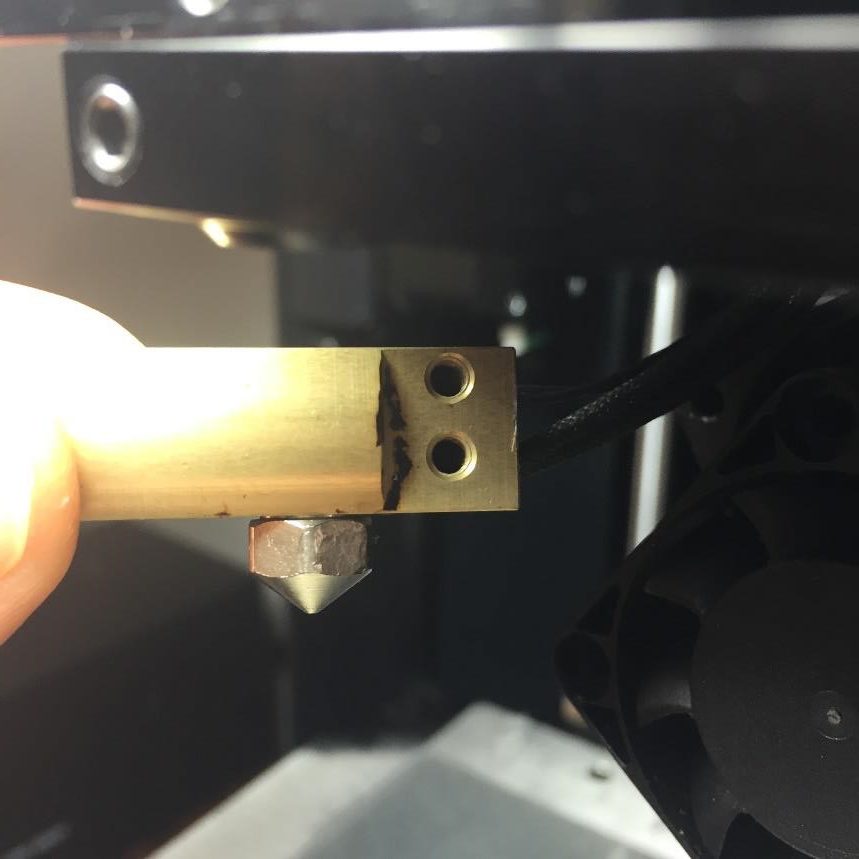 15. Using finger pressure, screw in Allmetal thermal barrier tube, until it bottoms out. (make sure)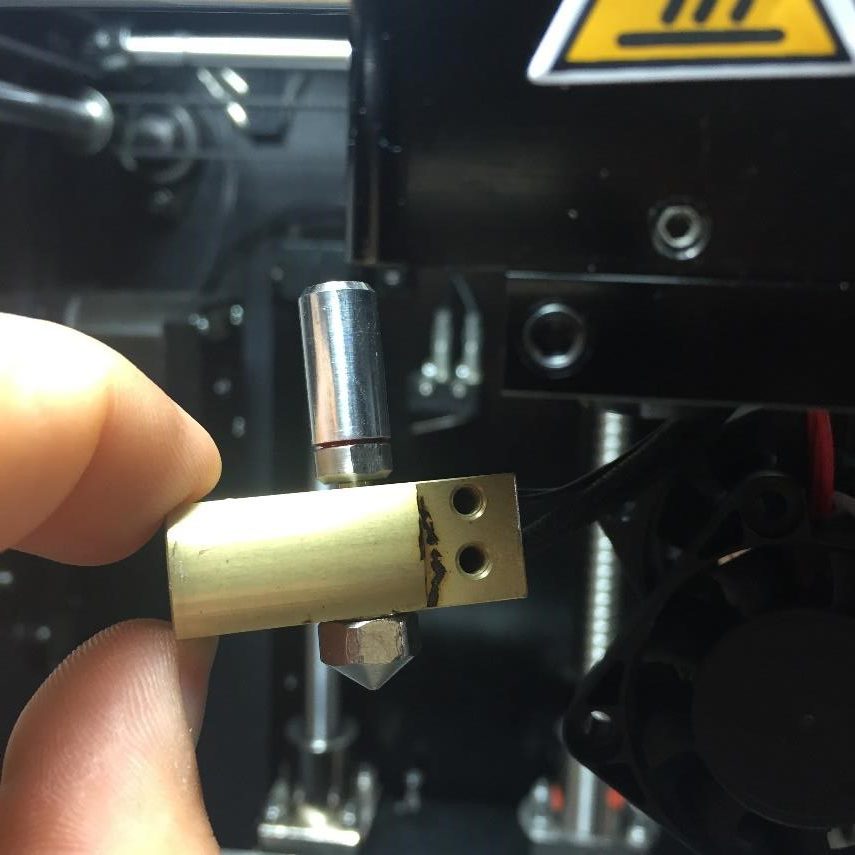 16. Insert Hotend into Slotted Cooling block and clamp it down using 3/32 Allen Key (included with kit)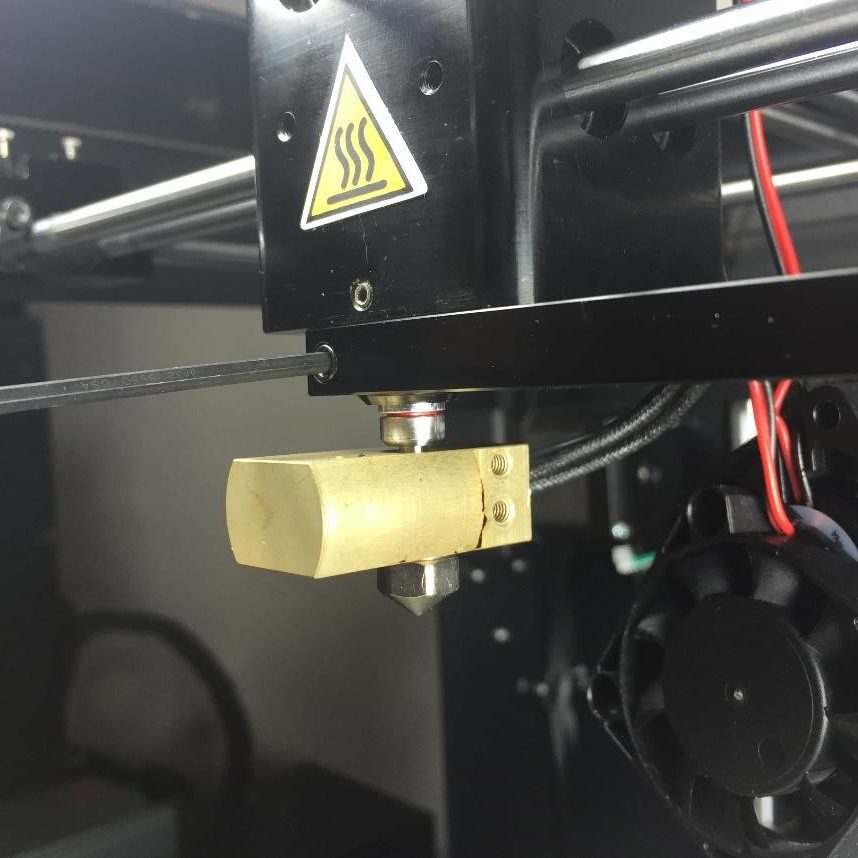 Using 1.5mm Allen Key, tighten top set screw as well.
17. Install top fan back on cooling block.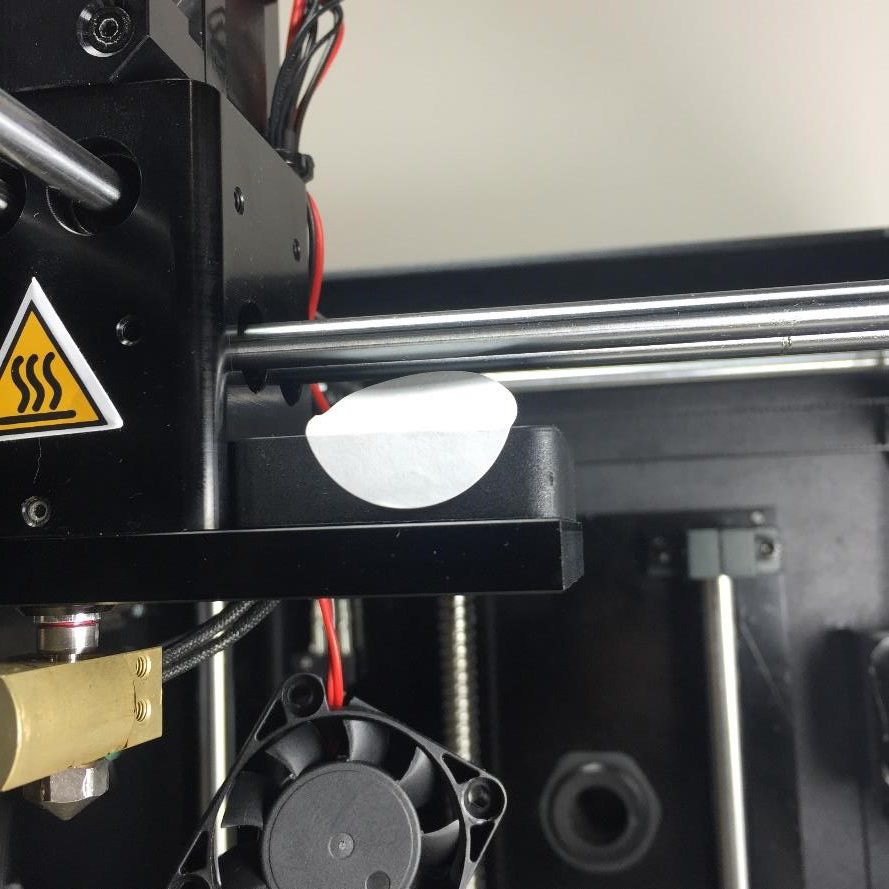 18. Preheat the nozzle to 230C.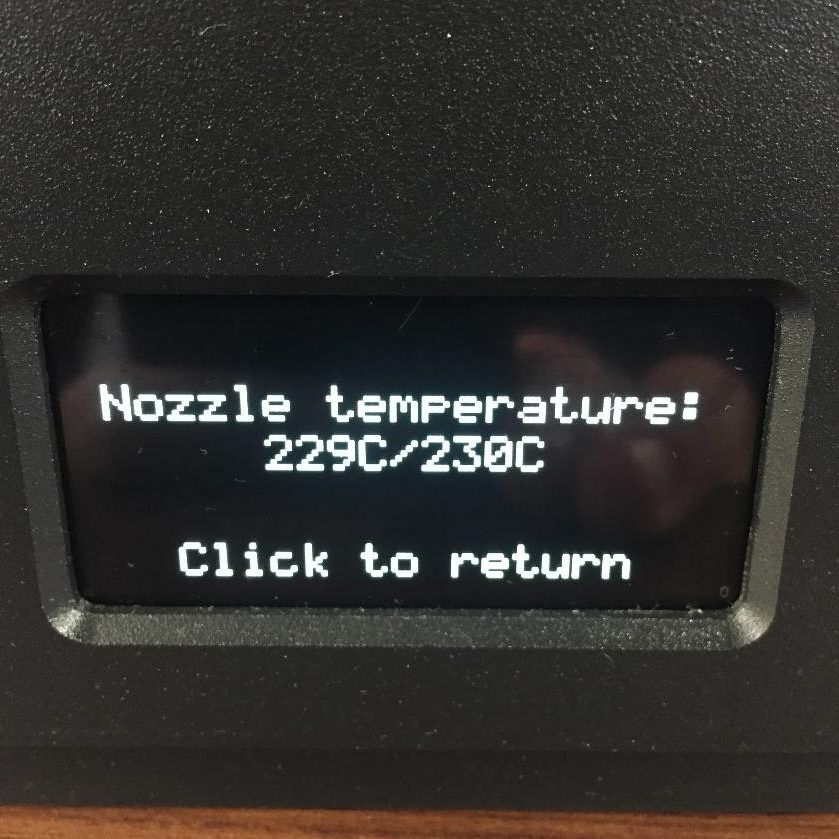 19. Tighten and seat the nozzle while supporting heater block with adjustable wrench. (Be careful, nozzle and heater bock are now hot)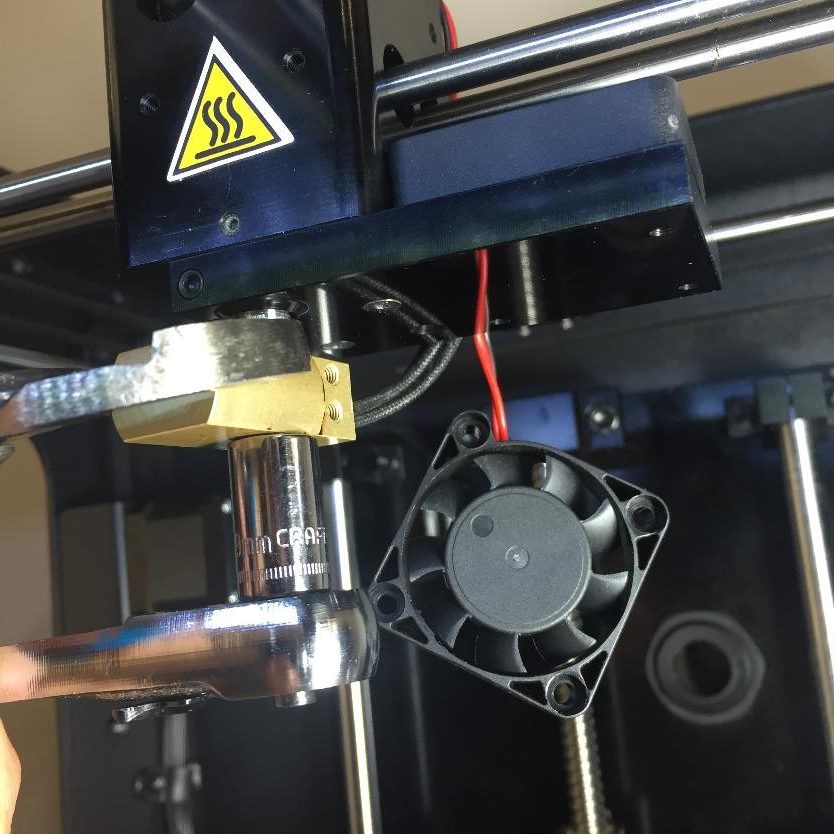 20. Install lower cooling fan and duct.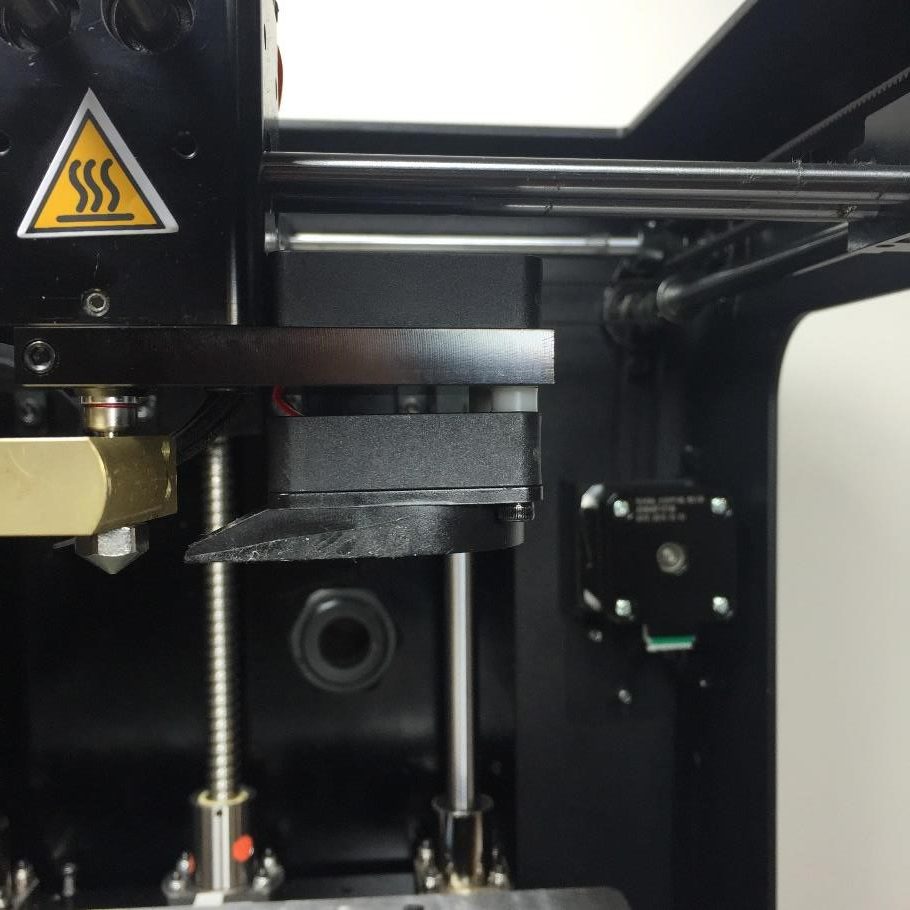 21. Re-level the bed.
22. Enjoy your Micro Swiss All Metal Hotend.
Tips to get best results with All Metal Hotend:
Reduce retraction amount. All Metal Hotend needs a lot less retraction.
We had luck printing PLA with as little as 0.5mm retraction, without oozing.
For PETG, try 1.0mm retraction.
For PLA, you might need to increase extruder temperature 10-15 degrees.@MicroSwissLLC | #MicroSwissLLC | Facebook.com/microswissllc
> Download Micro Swiss All Metal Hotend with SLOTTED Cooling Block for Duplicator 6 Tutorial