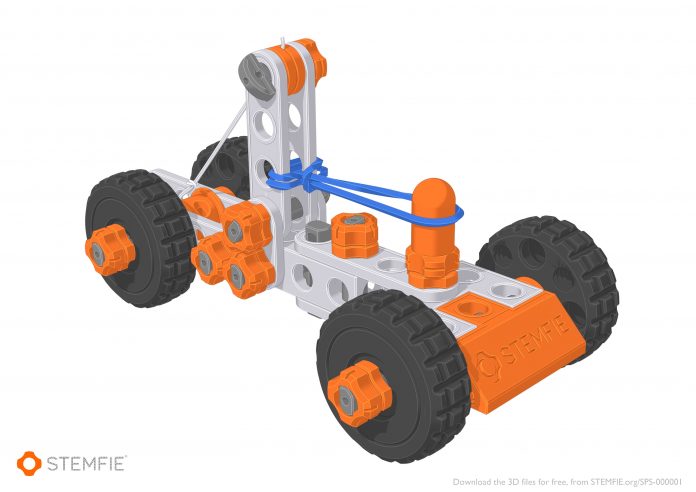 Paulo Kiefe sent me a cool project, he has developped a 3D-printable construction set toy. It is now ready to be launched publicly for everyone to download and make. He will be releasing all the files for the complete construction set, continuously. Please check out his project and hope you have fun 3D-printing!
Presentation
The STEMFIE rubber-band-driven car is easy and quick to build and demonstrates the retention and controlled release of energy to achieve motion. The inspiration for this design is borrowed from science classes in schools, using the mousetrap car.
Assembly video:
Projects files:
https://stemfie.org/sps-000001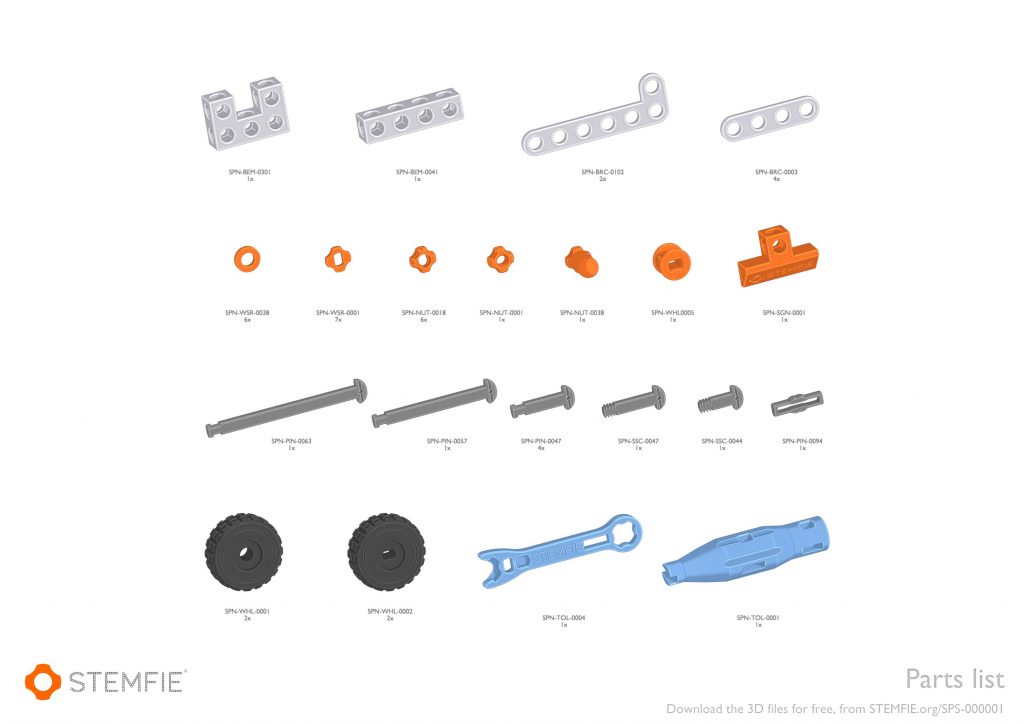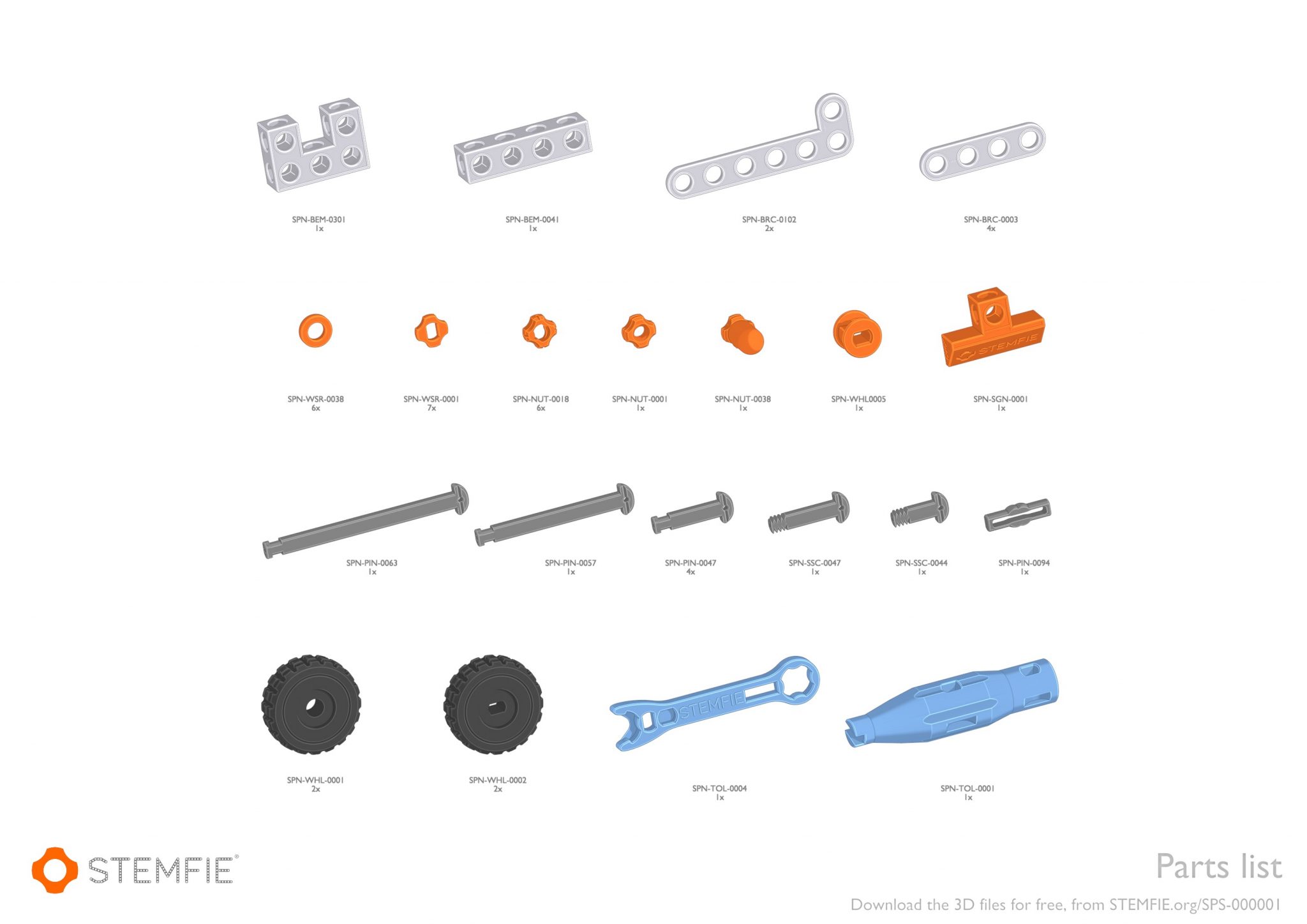 He will post updates continuously and also send out information via the newsletter: https://newsletter.stemfie.org.