TESTED & APPROVED BY USERS COMMUNITY !
Bondtech now brings you the best and lightest performing extruder on the market, that combines low weight with high feeding capacity together with our proven and highly celebrated Dual-Drive technology for maximum performance without grinding and slipping. The below chart shows the pushing force of different materials and the weight of this extruders compared to competitors.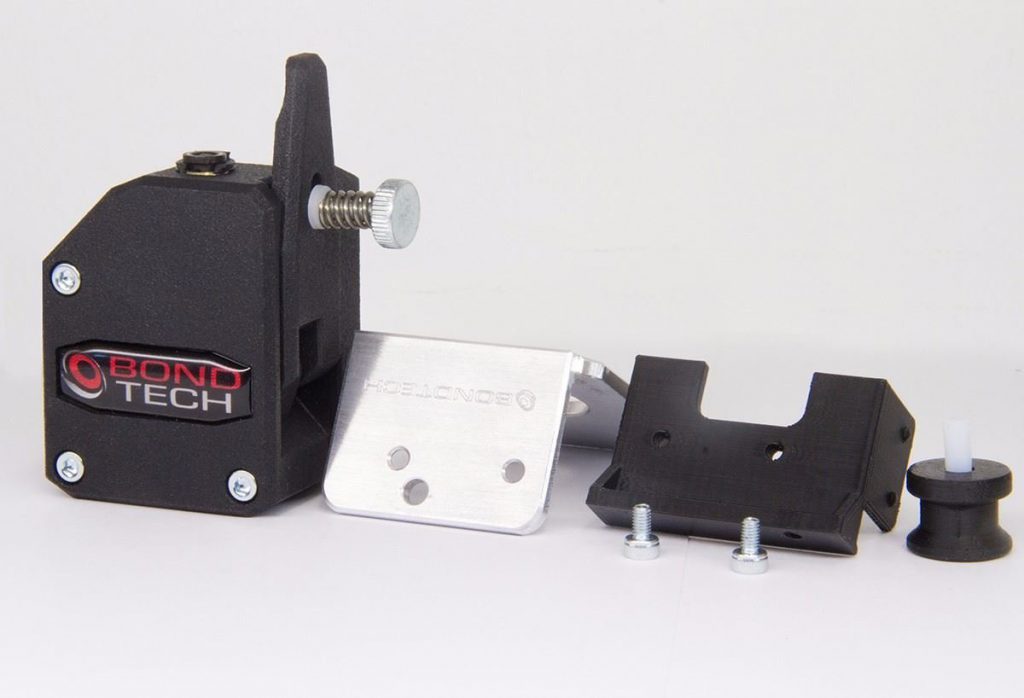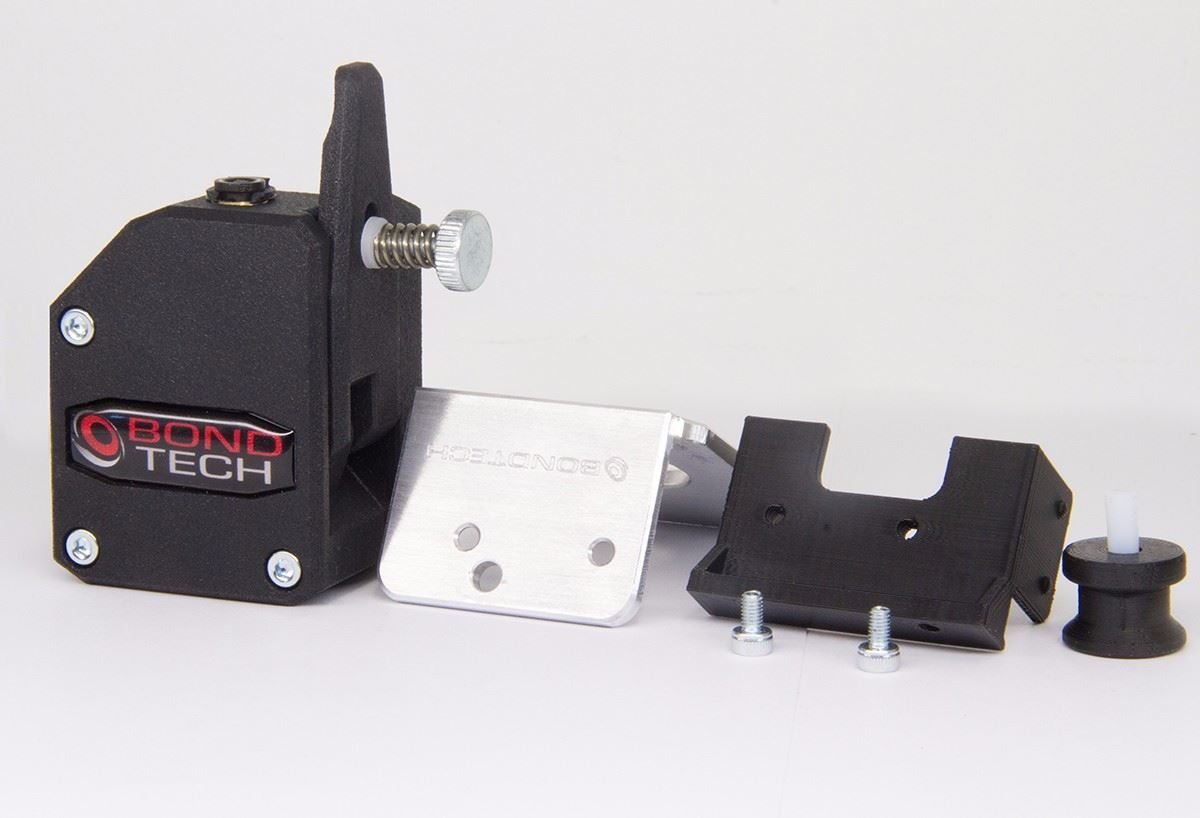 Change for Bondtech BMG extruder on Wanhao Duplicator 6 & Monoprice Maker Ultimate
This extruder upgrade kit will solve your feeding and grinding problems and will also give you higher resolution that will improve surface quality. It will also allow to print faster with sustained quality and no risk for grinding the filament.
It features our new lightweight BMG extruder with internal 3:1 gearing ratio combined with our DualDrive precision cnc-machined hardened steel gears for maximum performance an for a long lifetime.
This kit includes the following parts:
1x BMG Extruder
1x CNC machined Aluminium mounting bracket
1x Board holder (fdm-printed in ABS)
1x Adapter piece with internal PTFE guide tube
2x M3x5 screws (to mount the board holder)
How to step-by-step:
Add steps/mm mod for Bondtech extruder
Don't forget to add this line in starting script G-code in your slicer (Cura, Simplify3D …)
M92 E415; steps/mm mod for Bondtech extruder
for more info http://reprap.org/wiki/G-code#M92:_Set_axis_steps_per_unit
Installation note on homing in Y-axis
On some printers it is necessary to add an O-ring to the plastic parts that activates
the end stop in y-axis as the extruder otherwise can hit the frame when doing a
homing to y zero. Take the included O-ring and place it over the white plastic piece
on the bearing block and position it so it will hit the end stop according to the
photos below.


Bondtech benefits
Multi-material capability
fully-guidedOur new BMG extruder feeds all material with high reliability, from slippery nylons and soft TPU/TPE filaments to highly rigid and sometimes brittle carbon-filled high-strength materials. The extruder is designed for 1.75 mm filaments, but has been tested to ensure performance of filament from 1.5 mm up to 2.0 mm allowing for high reliability regardless of the tolerance of the filament used. The filament path is fully guided throughout the extruder body and the housing maintains tight tolerances to the drive gears mitigating the chances of Filament misfeed when the hotend experiences increased back pressure or highly flexible filaments are used.
Adjustable tension
The thumbscrew tensioner allows the user to fine-tune the pressure exerted by the drive gears onto the filament.  This gives you the power to adjust according to your preferences and to optimize for the type of material you are using.
http://www.bondtech.se/en/start
https://www.facebook.com/bondtech3D
—