Amazon decided to continue its growth in the sector of the additive manufacturing by proposing its own 3D filament !
AmazonBasics 3D filament is available in PLA, PETG and ABS, It is made in standard 1.75 mm diameter in a large variety of colors by 1 kg spool, conditioned in resealable bag.
A single spool of AmazonBasics filament can be bought for $19.99, a pack of 3 is available for $49.99 and a multipack of 5 is available for $79.99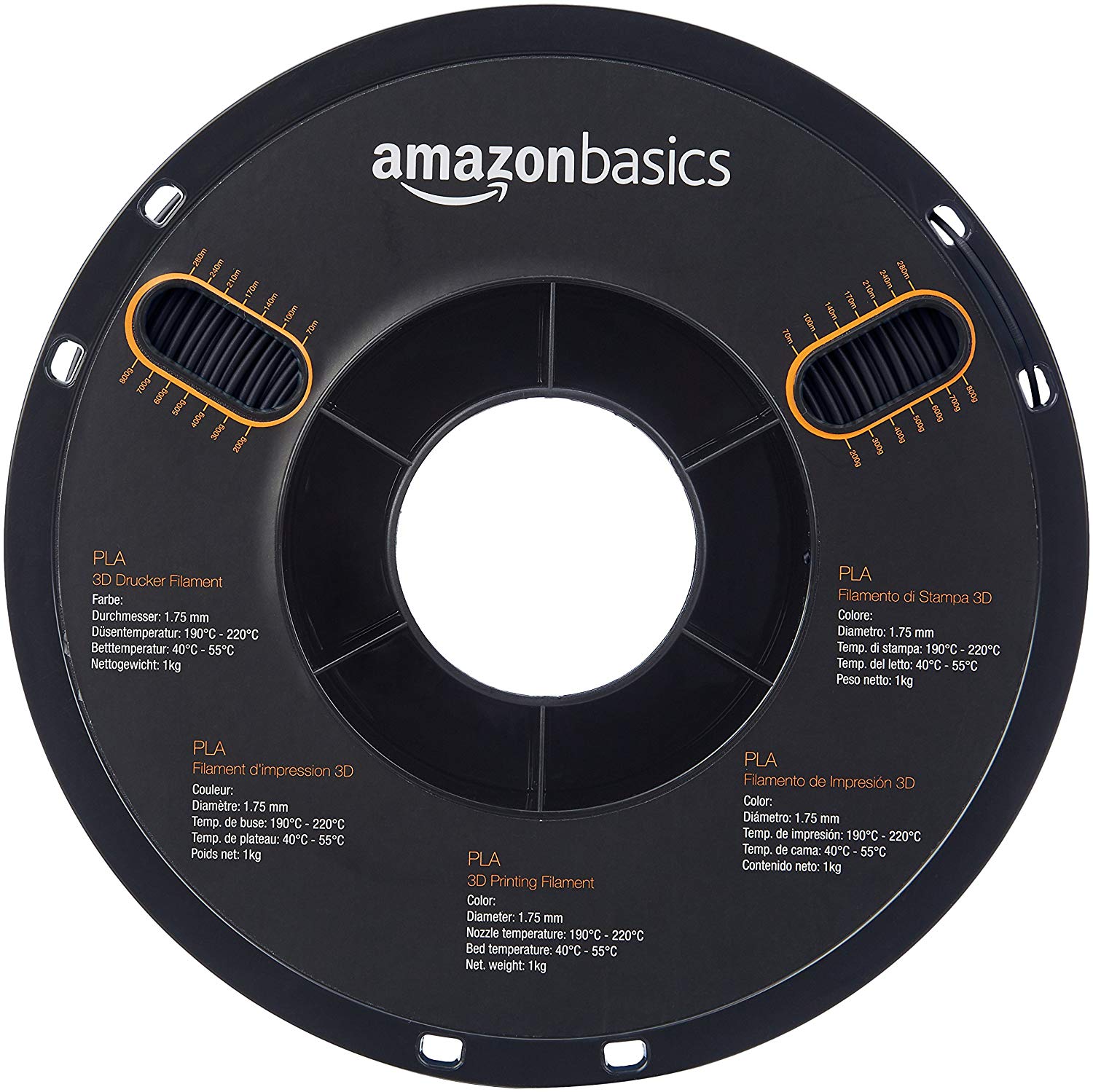 First listed on Amazon July 8, 2018 but in stock since 2 week ago on shop.
Advantages :
Engineered to reduce jamming

Spool's built-in gauge shows remaining amount

Resealable storage bag included
Should you buy it?
We havn't tested it yet. On reviews page, opinions are somewhat mixed.