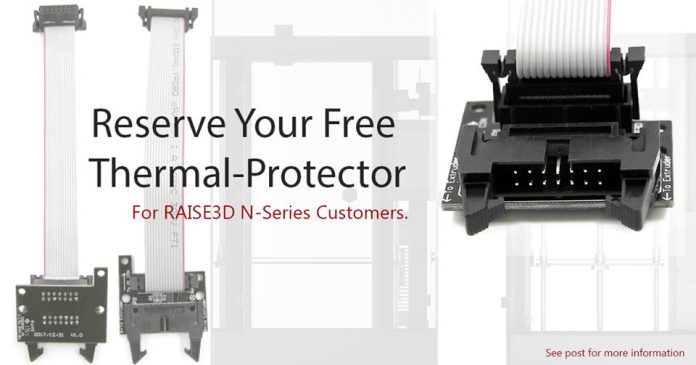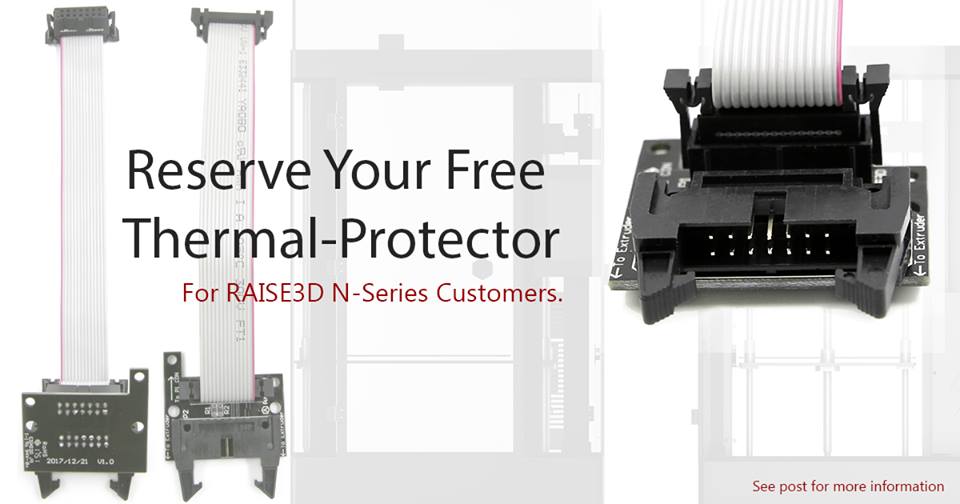 RAISE3D will be providing a free Thermal-Protector for our N-Series owners. The thermal protector is an upgraded safety feature.
To reserve your free thermal protector, visit and complete the form here: https://www.raise3d.com/pages/thermal-protector-orders
*Please note: if you pre-ordered, from Raise3D website, the filament run-out sensor you don't need to fill-in this form, as you will already be receiving the free thermal protector.