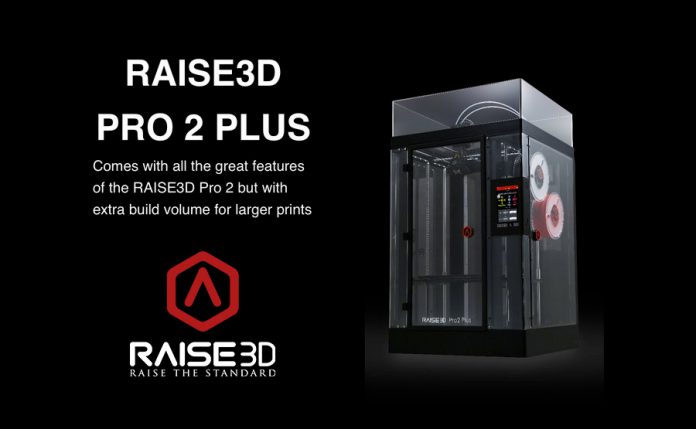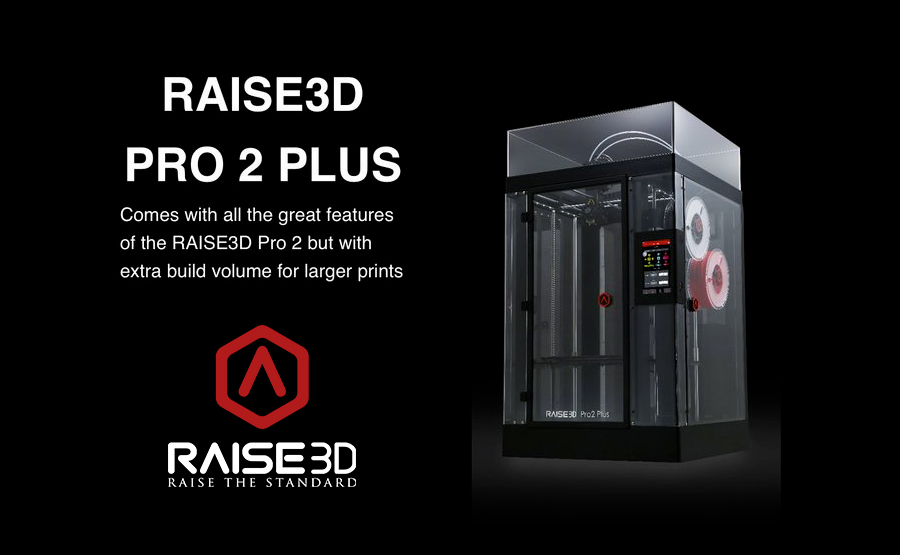 Raise3D announced 2 new printers for April 25, 2018 : Raise3D PRO 2 and Raise3D PRO 2 PLUS
Official sales on April 25, 2018
The official sales launch will take place in TCT-Rapid Show (Fort Worth, TX)


More info : https://www.raise3d.com/blogs/news/raise3d-launches-pro2-series-and-strives-to-be-the-pathfinder-of-flexible-manufacturing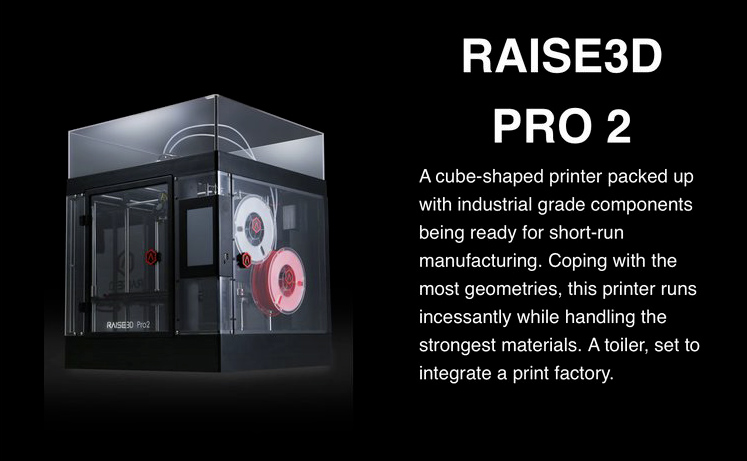 These new 3d printers Raise3D PRO 2 can also be seen in Edward Feng interview, RAISE3D CEO.
Screenshots
Others sources
New @Raise3D #3dprinters?

From a @3Dgbire mailshot I got at 4am, but the "more info" link doesn't currently work:https://t.co/Mii0alXJ5v pic.twitter.com/UotbnsKCLS

— Chompworks (@Chompworks) March 29, 2018
We have no other information at this time, sorry !
We can wish :
Filament Run-out Sensor
Nozzles with lifting system
better precision
Better dual process
…