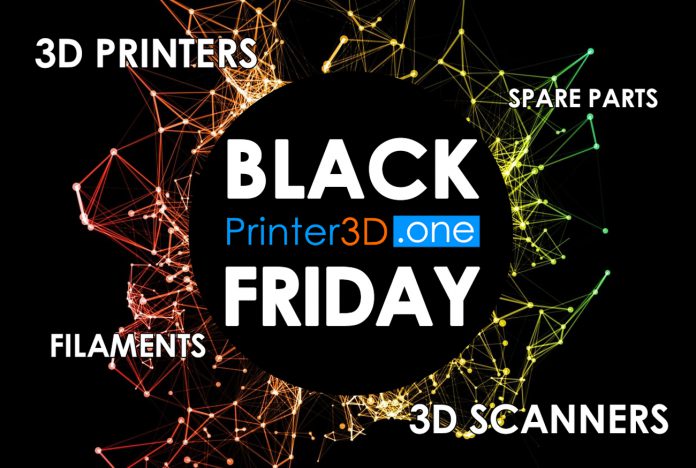 Most people already know what products they are seeking before shopping on Black Friday and we decide to select just the biggest deals !
We follow for you 4 categories of products :
3D printers
3D scanners
3D Filaments
Addons & Spare Parts
World Deals :
3D printers :
FOLLOW THESE PRINTERS ON ALIEXPRESS (SALE STARTS NOVEMBER 23 !) + FREE SHIPPING TO USA
3D scanners :
SHINING 3D releases EinScan Pro 2X & 2X this month, now all others Einscan products change theirs prices…
3D Filaments and Resin :
---
Deals in Europe :
3D printers :
3D filaments :
20% Off 3D filaments with free shipping 100 € on 3D Prima store
PRIX A SUIVRE POUR LE 23 NOVEMBRE 2018 SUR ALIEXPRESS + LIVRAISON GRATUITE
Scanner 3D :
For Now check prices on the best places :
Stay tuned, Deals starts November 23rd !